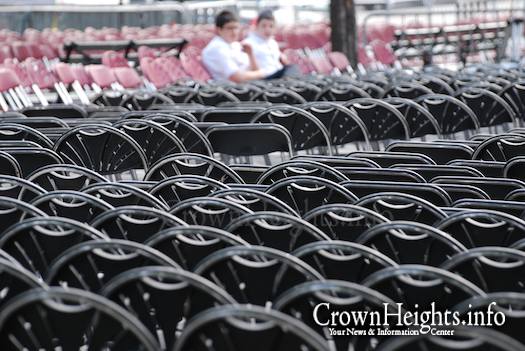 Due to the upcoming Lag B'Omer rally and parades that will be taking place on the streets of Crown Heights, the following PSA was published by the director of the events.
The Lag B'Omer rally organizers would like to make known that the following street closures will affect the neighborhood on Thursday and Friday:
The South service lane (770 side) of Eastern Parkway between Brooklyn Ave. and Kingston Ave. will be closed from 2:00pm on Thursday afternoon until 2:00pm Friday with no parking on Thursday.
Kingston Ave From Union St. to Eastern Parkway will be closed from 6:00am on Friday until 1:00pm Friday, with no parking on Thursday.
We thank the community for their cooperation.