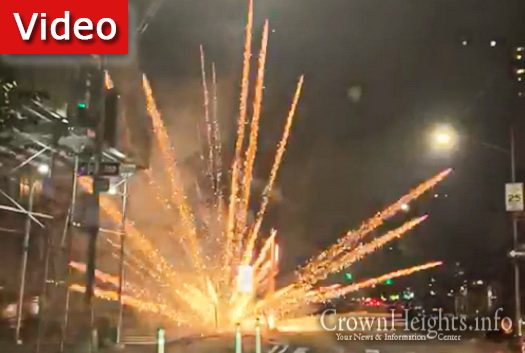 by CrownHeights.info
Loud bangs and explosions rocked the night on the streets of Crown Heights in a display of lawlessness usually reserved for the 4th of July and New Years.
"Crown Heights sounds like a war zone," commented one resident.
Fireworks were going off every few blocks Sunday night, waking up children and worrying adults over their origins.
"It's like a game," another Crown Heights resident said. "You get to guess, gun shots or fireworks."
Those setting them off didn't seem to worry about law enforcement very much, standing back to watch as the fireworks shot into the air from the center of the streets.
The fireworks extravaganza finally quieted down around 1:30am, all without much protest from the NYPD.
The lawlessness comes as the city still reals from a full week of riots that took place over the death of George Floyd in Minneapolis. During the riots, looters took to the streets, destroying and stealing from New York City businesses.
Want to receive live updates and Breaking News for Crown Heights and the Chabad world directly to your Whatsapp? Sign up for CrownHeights.info's whatsapp updates.
Simply save our number 718-285-8000 to your contacts and send us a message.