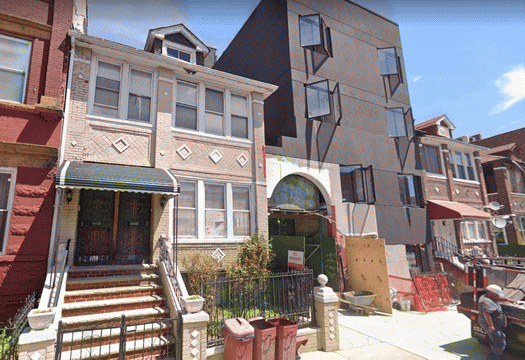 The site in June 2019. Photo by Google Maps
by CrownHeights.info
An affordable housing lottery has opened for a total of four units in a four-story building at 1603 Lincoln Place in Crown Heights. Of the available apartments, there are three studios and a single one-bedroom apartment up for lottery.
Monthly rents for these "affordable" gems start at a measly $1,625 for a studio, and top out at $1,700 for a one bedroom apartment. Eligible incomes for the lottery range between $55,715 and $124,930 for households of one to four people.
These affordable housing lotteries continue to sideline the Jewish community, with the available apartments unusable for a Jewish family.
Pictures of the available apartments show the small open kitchens, with little ability to keep kosher in them.
The owner of the building is listed as Jacob Rosenberg, who purchased the property for $1.218 million in 2018.