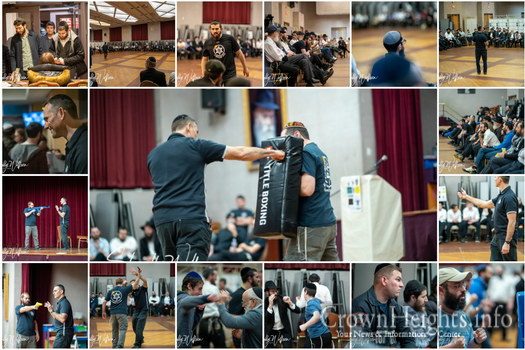 Hundreds Turn Out for Self Defense Training Event
by CrownHeights.info
An event on Sunday offering two hours of hands-on safety awareness and prevention training exceeded expectations, with hundreds of Crown Heights residents showing up and participating.
Due to overwhelming demand, the course was divided into two time slots, with over 200 people turning out for each of the sessions.
The program was sponsored by a number of local organizations, including Crown Heights Shomrim and CrownHeights.info, who recognized the importance of providing community members with free self-defense training in the wake of a surge in attacks on Jewish people.
The training was lead by a professional self-defense instructor, a former U.S. Marine and IDF captain, and covered active shooter and stabbing response, as well as self-defense for punches or attacks on the street.
Thanks to local sponsors, The Fitness Forge and Hookah Studios, pepper spray was provided to each participant along with education on its use.
Attendees also received a handout featuring crime prevention and response tips from police and Crown Heights Shomrim covering personal safety, home security and more.
Due to high demand for additional training sessions, the organizers have opened registration for upcoming events. To register, Click Here.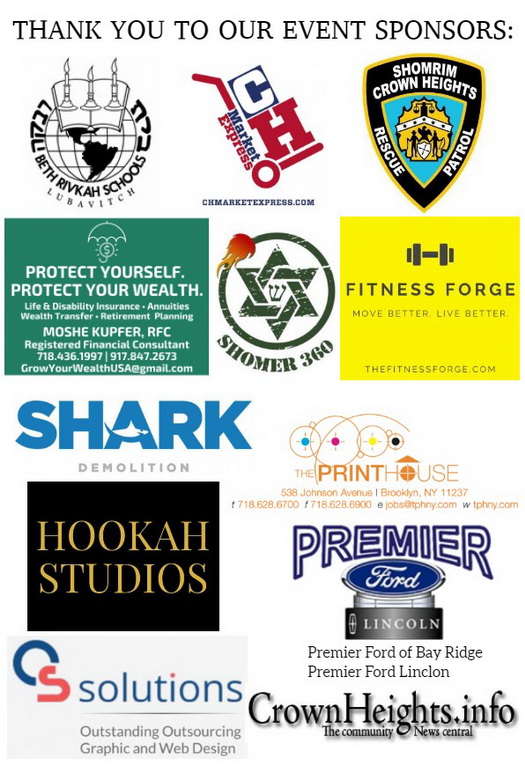 [pdf-embedder url="http://crownheights.info/assets/2020/01/Crime-Prevention-Response-Tips-_CHShomrim.pdf" title="Crime Prevention & Response Tips _CHShomrim"]
[pdf-embedder url="http://crownheights.info/assets/2020/01/Shul-Safety-101_CHShomrim.pdf" title="Shul Safety 101_CHShomrim"]