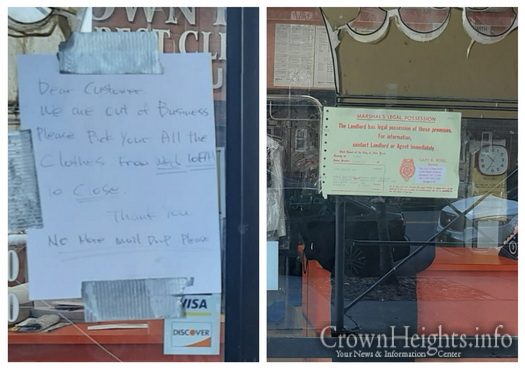 by CrownHeights.info
Crown Heights Best Cleaners, one of Crown Heights's major dry cleaners located on the corner of Lefferts Ave and Kingston, is closing its doors for good this week.
The news came as a surprise to many, and little warning was given.
Signs on the front doors of the cleaners notified the public that Wednesday would be the last day that the store would be ope for pickup. The store owner told a customer that the store would be open for an extra day, giving the community until Thursday at 4:00pm to retrieve their clothing
A Marshals notice was also displayed on the door, notifying the public that he store was back under possession of the buildings owner.