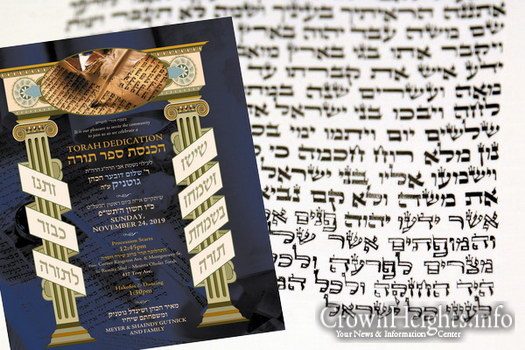 The Crown Heights community has been invited to join the Gutnick family in welcoming a new Sefer Torah.
The Sefer Torah was written in memory of Rabbi Sholom Dov Ber Gutnick, OBM, a senior Chabad Rabbi in Australia who was instrumental in building and leading the community's institutions.
The procession will take place this Sunday, November 24th, from the corner of Kingston Ave and Montgomery St at 12:45pm.
The procession will make its way from there to Reinitz Shul at Mesivta Oholei Torah 417 Troy Ave for Hakofos and dancing at 1:30pm.