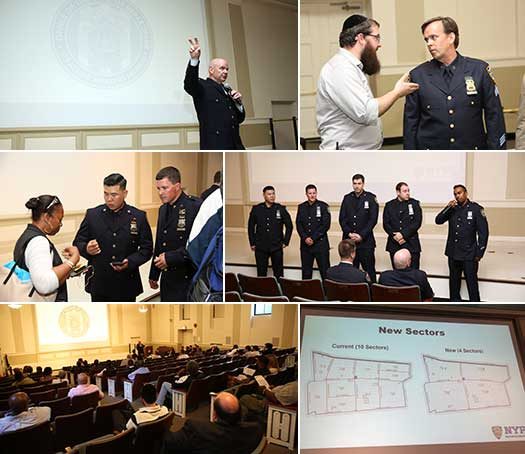 (The NYPD NCO Program Launch in Crown Heights)
The NYPD's 71st Precinct will be hosting a Build the Block meeting for community members of the area designated as area "Boy" Thursday evening in Crown Heights. The area is from Empire Blvd to Eastern Parkway, and from Nostrand Ave to Utica Ave.
by CrownHeights.info
The NYPD 71st Precinct's Build the Block initiative for area "Boy" in Crown Heights will be hosting its annual meeting Thursday. The meetings goal is for the public to voice safety concerns in an open "Town Hall" format.
Leading the 71st Precincts Build the Block program are NCO officers Daniel Oh, and Vu Nguyen.
The meeting will be held at the Barbadian Ex-Police Association 703 Crown St, with doors opening at 6:30pm, and meeting beginning at 7:00pm.