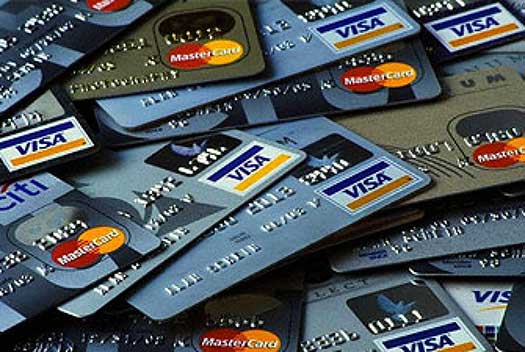 Dozens Burned in "Swipes for Points" Scheme
Dozens of credit card holders were left holding tens of thousands of dollars in bills after a Kingston Avenue retailer defaulted on repayments of credit cards bills – to the tune of Millions of dollars – in a scheme which generated "spend" on their cards in return for points and reward perks.
by CrownHeights.info
Dozens of Crown Heights residents were reportedly left in tens of thousands of dollars, some in hundreds of thousands, in debt after a Kingston Avenue retailer failed to repay the money they fronted on their credit cards so that the store could purchase inventory for resale.
The premise of the scheme is rooted in the sometimes lucrative market of credit card points and rewards programs. From signup bonuses to spending goals that double rewards, many have allowed themselves to be lured into this risky practice in which they allow individuals and companies to use their lines of credits, with a promise of repayment, so that they can "manufacture spend."
In what may appear as a supposed "risk free" endeavor, dozens were left with astronomical credit card bills after this retailer not only failed to repay past spend, but suddenly and without warning further charged the cards – this after already defaulting on the past payment.
The "foolproof" scheme fell apart as the store, already in financial trouble following some bad business decisions, became unable to pay its bills. In a last ditch effort to stay afloat, an additional charge was made on the credit cards. This time though, the store was unable to return the money from the charges made, leaving all the credit card owners with the debt.
In an email which appeared to be responding to the questions of one of those who fell victim in this scheme, the store owner attempted to detail the crises and promised to do all he can to return the money. He stressed that plans have already been implemented to cut costs, bring in professional help, and attempts made to consolidate debt.
Although the depth of the crises is not yet completely known, an approximate $4 Million dollars was allegedly taken over the past year. Although the money was used to strengthen the store and pay its debts, it was not enough to keep it paying bills.
When reached by CrownHeights.info the owner confirmed that he indeed wrote the email, but steadfastly refused to comment any further.
Editors Note: This article was originally published two days ago and temporarily removed at the request of a number of the victims so that a meeting can be arranged. We have since reposted the article with Hopes and prayers that others actively engaged in such dealings don't fall victim in a similar manner.