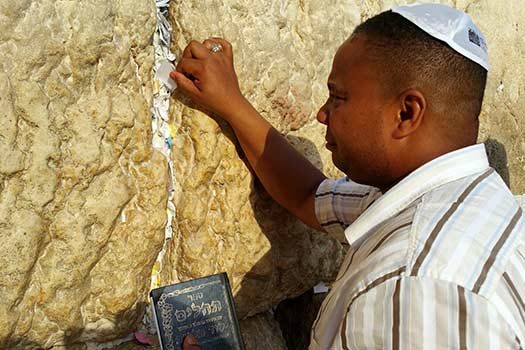 Residents of Crown Heights received a mailer over the weekend pointing out Sen. Jesse Hamilton's longtime friendship with the Lubavitch community, his support for tax credits for Yeshiva tuition and his vocal opposition to the Boycott, Divestment, Sanctions (BDS).
Kings County Politics reported in July that Hamilton's opponent Zellnor Myrie declined to take a position on BDS, the controversial Anti-Israeli movement, or on tax credits for Yeshiva tuition.
Myrie received the endorsement of US. Reps Yvette Clarke and Jerrold Nadler. Clarke and Nadler both supported the Iran deal.
Sen. Hamilton is endorsed by Borough President Eric Adams, and Councilman Kalman Yeger. The Hamilton mailer also lists some 30 members of the Crown Heights Jewish community who endorsed Sen. Hamilton.
Shmaya Balberg, Yaacov Behrman, Menachem Benchemon, Feivel Caplan Micky Ettelson, Mendy Fox, Avraham Green, Devorah Halberstam, Rabbi Shea Hecht, Shlomie Hecht, Yossi Hershkop, Josef Junik, Shmuel Kazen,  Chaim Kohn,  Avi Leshes,  Mordechai Lightstone, Chana Lipkind, Reuven Lipkind, Mendel Lipsker, Mendy Margolin, Yankee Pearson ,Sima Prus,Yosi Prus , Menachem Reich, Binyomin Rosenberger, Sara Chana Silverstein, Heshke Skoblo, Rayi Stern, Mendy Weisz, Shmuly Wolff, Moshe Nisan Wolovovsky
The election will take place on Thursday Sept 13th, the day after Tzom Gedaliah.