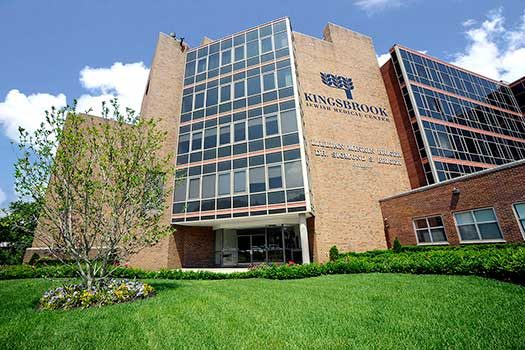 Following an attack on one of their members, the synagogue at Kingsbrook Jewish Medical Center is inviting the larger Crown Heights community to attend services and a Kiddush in a show of solidarity to the expanding borders of the neighborhood.
by CrownHeights.info
A vicious, sudden and unprovoked attack on Rabbi Menachem Moskowitz, 50, while walking home from Shul on Shabbos afternoon has left members of the expending borders of the Jewish community in shock. As a show of solidarity the Shul is inviting the boarder Crown Heights community to come and attended Shabbos services.
In a statement, Rabbi Michoel Chazan, who is the Chaplain at Kingsbrook Jewish Medical Center, said "Please come daven this Shabbos at the shul in Kingsbrook Jewish Medical Center. We need to show we are here to stay on this side of our neighborhood, and we are one community."
The Shul is located within the hospital and hosts a Minyan every Shabbos for many years. It is located at 585 Schenectady Ave. with a Shabbos entrance on Rutland Rd. and East 49th St.
Shachris starts at 10:00am, and the Kiddush and Farbrangen at around 12:45-2:00pm.
Police are investigating the incident as a hate crime and have released photos and videos of the suspect. As of yet there have been no arrests made.