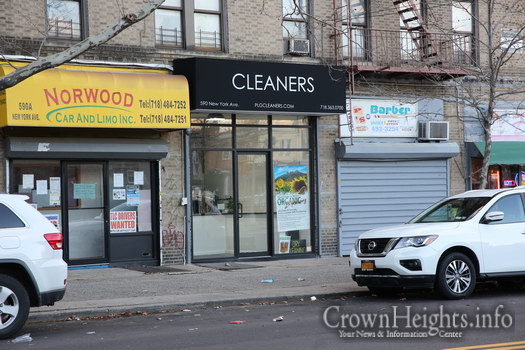 Mr. Clean Organic Dry Cleaners, an Albany Avenue dry cleaners, has opened a second location in order to meet the community's ever expanding boundaries.
Located on New York Avenue just off Midwood Street in place of a recently closed wine and liquor store, the cleaner's aims to offer customers a new and convinient location to drop off their dry cleaning.
The neighborhoods rapid expansion in recent years opened the opportunity for business to re-establish in an area that has not seen Shomer Shabbos owned establishments in decades. A local resident pointed out that just a few doors over from the cleaners, is an office space filled with young local entrepreneurs.
"The new location aims to serve residents from the Crown heights / Prospect Lefferts Gardens area with the first organic dry cleaners and exceptional customer service," said the owner Naftali Leider.
Mr. Clean
590 New York Avenue
(718) 363-0700
S 10-4
M-T 8-7
F 8-1 hr before Shabbos