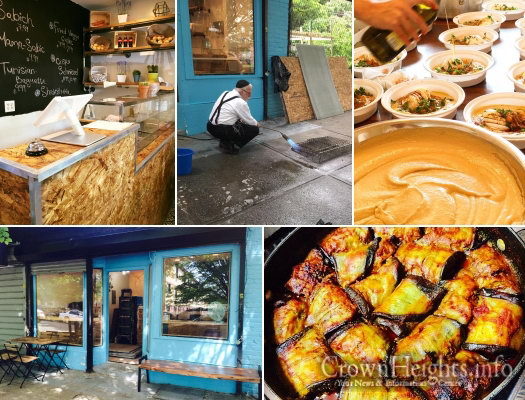 About two weeks ago, a new kosher restaurant named Mama's Kitchen opened up on the northern edge of Crown Heights, generating a lot of buzz among members of the community in search of a new taste.
Shai Asaf, a young Israeli entrepreneur, told CrownHeights.info that he sensed authentic Israeli cuisine was missing from the Crown Heights food scene.
Seeking to resolve this, he opened Mama's Kitchen, a bar-stool seating restaurant serving authentic Israeli street cuisine, on Rochester Avenue and Fulton Street, a few hundred feet past Crown Heights' northern border.
The restaurant serves sandwiches – both Pareve and meat, and has a different specials menu every day, making every visit a unique experience.
"This is the kind of food you'd formerly find only in Machane Yehuda Shuk in Jerusalem," Asaf told CrownHeights.info. "That's why there is so much excitement from the community, and we are so busy here."
The restaurant is certified kosher by the CHK, and offers delivery to the entire Crown Heights neighborhood. It is located at 7 Rochester Avenue, and can be reached at 347-596-3702.