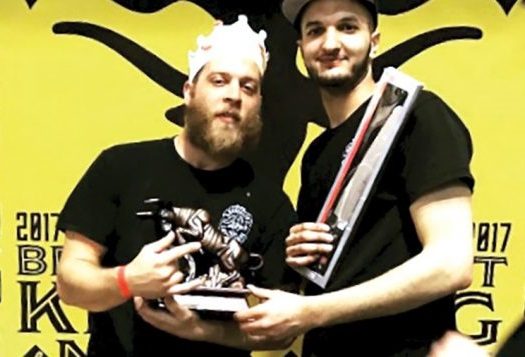 Controversial Palestinian-American activist and Women's March organizer Linda Sarsour generated a wave of press coverage after she was tapped by CUNY as a commencement speaker for one of its graduate schools. Now, her brother, who works at a popular Crown Heights kosher barbecue joint, is being caught up in her wake, reports the Jewish Week.
Mohammed Sarsour, known as Moe, is a manager at Izzy's Brooklyn Smokehouse restaurant on Troy Avenue. His sister has clashed with pro-Israel groups over her support of the movement to boycott Israel and a one-state solution to the Israeli-Palestinian conflict.
The Jewish Defense Organization, an extremist group that the Anti-Defamation League said has an agenda "of hate, fear mongering and intimidation," posted fliers in Crown Heights demanding that the owner of the popular kosher restaurant Izzy's Brooklyn Smokehouse fire Mohammed Sarsour for, in essence, being Sarsour's brother.
"Linda Sarsour[,] a hard core Hamas Islamic Nazi terrorist … has a brother pro-Hamas terror [sic] who works at Izzy [sic] Smokehouse. … Let us run him out now before it's too late!!"
Mohammed is not new to the neighborhood. Before Izzy's opened, his father owned a bodega on the corner of Montgomery Street and Troy Ave. called Linda's, next door to where Izzy's is now, and where Sarsour has worked since his teens. The supermarket has since been sold and after Izzy's opened up next door, Moe was hired. He was promoted to a manager position after a few months.