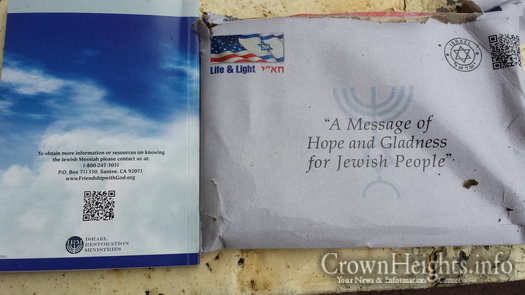 Christian Missionary Material Disguised As Jewish
Many residents of Crown Heights awoke this morning to find a package with a picture of the Western Wall and a Menorah containing booklets and DVDs on their doorsteps.
The envelope says it is sent by the "Israel Restoration Ministries," but a quick glance inside affirms the source of the material: Missionaries targeting Jews in a bid for new converts to Christianity.
Please be advised of the content before bringing it into your home.