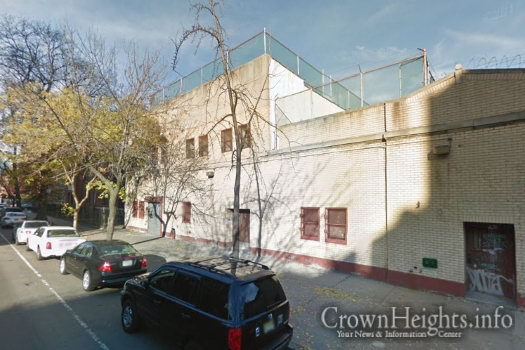 from DNAinfo by Rachel Holiday Smith:
A judge is keeping a controversial Crown Heights homeless shelter shut for another two weeks to allow more time to resolve a lawsuit against the facility, she said at a hearing Friday afternoon.
Judge Katherine Levine said the city and attorneys representing two block associations fighting the shelter for 104 men at 1173 Bergen St. will need more time to find a resolution for the legal battle over the facility, which was originally slated to open in late March.
The judge said the two sides "have engaged in fruitful discussions" about how to resolve the lawsuit, filed by residents who are trying to keep the facility off their block in north Crown Heights. The opening of the shelter has now been delayed at four separate court hearings for the case.
The further delay will also allow the residents' legal team time to look at a revised "Fair Share" analysis — the document required for all city-run facilities that describes how a new building or service fits in with existing facilities in a neighborhood — the city filed for 1173 Bergen St. on Friday morning. An attorney for the plaintiffs, Philip Solomon, said the city included more details about the shelter in the new document, including information about how the decision was made to locate it on Bergen Street.
A spokesman for the Department of Homeless Services, Isaac McGinn, said the agency is looking forward to Levine's ruling in the case "with confidence that the court will recognize our vital need for these high-quality beds, as courts have for decades in these kinds of cases."