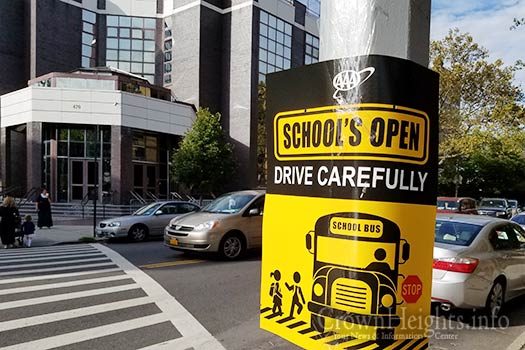 Beth Rivkah administration have announced that a strike by its teachers has been resolved and the first school day – some ten days late – will be this Thursday for High School and Wednesday for Elementary.
The strike was first reported on CrownHeights.info after Beth Rivka Principals sent a letter to parents during the summer informing them that "we cannot ask our teachers to return to work when they are owed over a half years salary."
Many teachers were unaware of the strike and only found out as school was supposed to begin.
Sources said that elementary school teachers were owed as many as 10 paychecks, while high school teachers were owed 11.
Meanwhile, a contentious meeting between the teachers and principals of Beth Rivka and the schools chairman Rabbi Avrohom Shemtov, along an announced 'board of directors', has not resolved a payroll dispute despite promises and pledges.
Teachers and principals demanded that at least four paychecks be given before the start of the school year along with a clear and concise plan for the remainder of the paychecks, while Rabbi Shemtov and his 'board' promised just two paychecks.
Teachers walked out of the meeting with no school date set.
On Tuesday afternoon sources told CrownHeights.info that the dispute has been resolved and that school will finally start on Thursday for High School and Wednesday for Elementary.
More details will be posted as soon as they are made public.