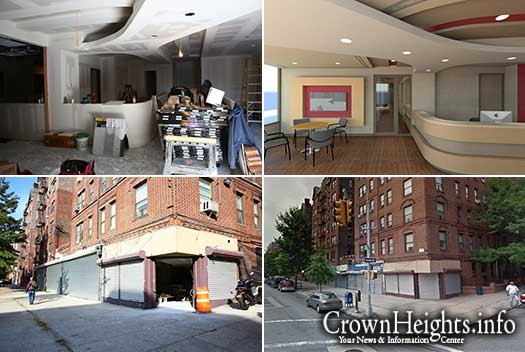 New Urgent Care Center Coming to Crown Heights
A company with multiple other facilities is opening a new urgent care center in Crown Heights, with over 20 exam rooms, x-ray machines and a wide range of services which will be available for patient needs. CrownHeights.info got an exclusive sneak peek inside the new center.
With wait times swelling at overburdened hospital emergency rooms, a new niche market for urgent care has emerged, with  facilities opening up around the five boroughs. These new centers aim to get you in front of a doctor sooner, and they accept most medical insurances.
Featuring over 20 exam rooms and doctors that will cater to many different medical needs, this new center promises to alleviate the pressure on local emergency rooms and provide care for many residents that do not have a primary care provider in the neighborhood.
This new facility replaced many dilapidated storefronts that stood vacant for many years. The massive space was gut renovated by Bolt Construction, and is expected to open in the coming weeks on the corner of Lefferts and Kingston Avenues.
The owners shared with CrownHeights.info illustrations of what the center will look like when complete.