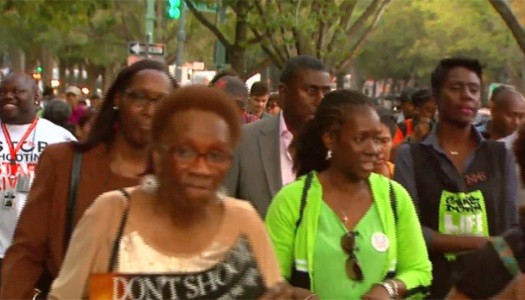 Dozens of people rallied in Crown Heights yesterday, Thursday, in a call to end gun violence, following the death of an aide to Gov. Andrew Cuomo who was caught in a crossfire during a not-unusually violent Labor Day.
The crowd marched along Eastern Parkway and prayed in memory of shooting victims.
The rally was held a day after Carey Gabay, 43, a Harvard-educated personal aide to Governor Andrew Cuomo, died of his gunshot wound.
He was shot in the head during a predawn party celebrating the West Indian Parade on Labor Day, in what is believed to be stray fire.
Police are still searching for his killer.