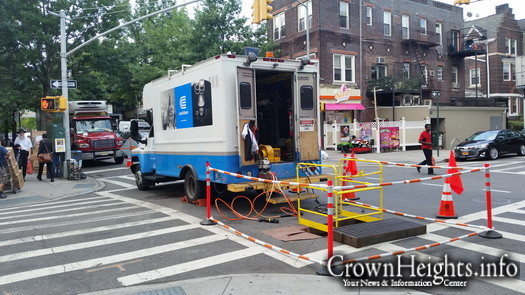 Last night, one of the hottest nights of the summer, a large swath of Union Street lost electric power for the second time in as many weeks.
The outage occurred at around 10:00pm, and affected the blocks of Union Street between Kingston and Troy Aves., as well as portions of Albany Ave. from Eastern Parkway to President Street.
This and the previous power outages have been very costly to local businesses on Albany Ave., especially those that rely on powerful refrigeration for food storage.
Con Edison is currently at the scene and working diligently to restore power.