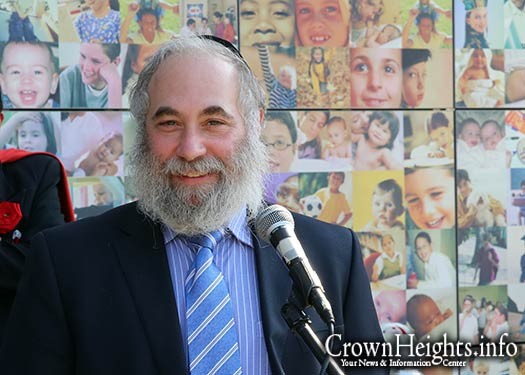 After losing the race for state assembly, Mendy Raitport still feels this was a victory and penned a letter thanking Crown Heights for their support. Already he is feeling the positive effects of the strong voter turnout, which he feels will enable our neighborhood to receive better recognition.
To all my friends, family, and supporters,
I would like to take this opportunity to thank all of you for your time, effort, and consideration in the recent election. I wanted to be your assemblyman, so that I could make this community, the Rebbe's community, a better place to live and grow, and in that sense, I feel as if we have won.
We ran this race so that our community could have a voice—so that we could have a seat at the table when important issues are being discussed. And in this sense, we also won. Close to half of our active voters showed up on Election Day, which is a statistic that is almost unheard of. I have been getting calls from Albany and City Hall asking to meet with me about our community. Already, people are beginning to realize that we have a powerful voice—one that will only get stronger. I, myself, plan to grow as a person and as a member of this community. I do not know exactly what the future holds for me, but I am excited for whatever that may be.
I want to thank everyone who voted for me and all of my volunteers. Without you, this race would not have been possible. I know many of you came out to vote on May 5th who never voted before, or have not voted in a very long time. Many of you crossed party lines to vote for me, and I thank each and every one of you.
I want to thank my campaign manager, Liam McCabe, and the rest of Steeplechase Strategies. I would like to extend my gratitude to the Crown Heights PAC, specifically Chanina Sperlin & Zaki Tamir, who threw their support behind me 110%. And of the esteemed Rabbis & community leaders who endorsed me. I would like to thank my parents for their financial & emotional support, even though they don't live in our community and my brothers Yossi & Moshie for all their help. I would like to thank my wife's parents & siblings for their support. And my wonderful children who helped me for this great cause. And last but never, ever least, I would like to thank my wife Esther, who has, and always will be my biggest supporter and my greatest strength.
Sincerely yours,
Menachem M. Raitport