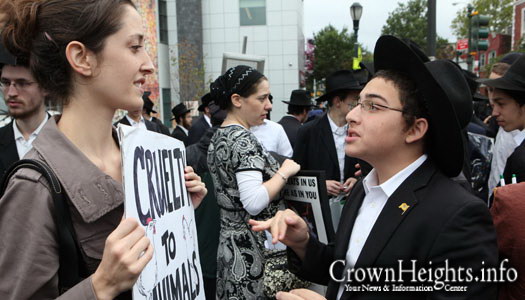 CROWN HEIGHTS [CHI] – A group of demonstrators gathered in front of the Jewish Childrens Museum on Eastern Parkway earlier today to protest the use of chickens for Kapores.

The group began with just a few demonstrators, and steadily grew as Jewish people engaged them, arguing principles and beliefs. The demonstration relocated further down Kingston after police ordered the corner to be cleared.
The demonstrators protested the use of chickens for Kapores and advocated the use of money in its place.