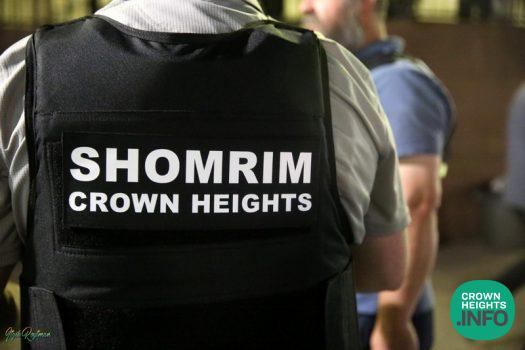 Young Lubavitch Woman Accosted On the Streets Of Crown Heights
by CrownHeights.info
In the most recent incident following a troubling trend of assaults in Crown Heights, a young Lubavitch woman was accosted by a black male and shoved in an unprovoked attack.
According to reports from the incident, the woman had been in the area of Schenectady Ave and Montgomery Street around 4:15pm when a black male suddenly "boxed her in" before shoving her and walking off.
Thankfully the woman was uninjured and able to continue to her destination. Crown Heights Shomrim was called later about the incident.
This incident follows a series of high-profile attacks in Crown Heights, including the recent unprovoked attack by a group of four teenage thugs on two young Lubavitch boys. The boys, aged 10 and 12, were on Albany Ave around 6:00pm when the rowdy group passed by them, Video of the incident shows one of the attackers suddenly swinging at one of the boys, punching him in the face and making him stagger under the blow. The other boy is attacked moments later.
In another incident less than two weeks ago, two girls were on their way to Bais Rivkah when a non-Jewish male suddenly accosted them, cursing and spitting in their faces.
No arrests have been made in any of these incidents.
One of the major contributors to the lack of progress in tracking down those responsible appears to be the delay in reporting them.
"Incidents have to be reported in real-time," Gadi Hershkop of Crown Heights Shormim told CrownHeights.info. "If you see something, say something, right away."
If you witness a crime, call the Shomrim hotline at 718-774-3333, and 911.