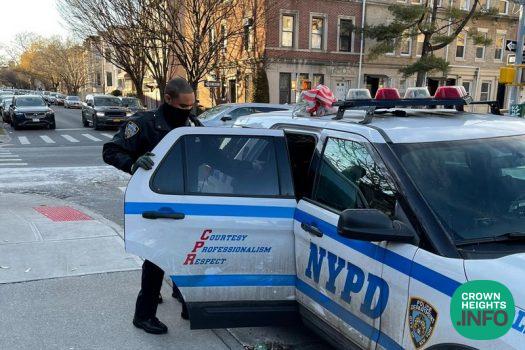 Lowlife Who Attacked Lubavitcher Friday Afternoon Arrested, Facing Multiple Charges
by CrownHeights.info
The man wanted for the unprovoked attack on a Lubavitcher walking on President Street in Crown Heights has been arrested, and is now facing charges of bias crime and robbery.
The yet unidentified lowlife who took offense at being passed by a Jew was arrested in the Bronx, according to a police source.
According to the source, the man is wanted for more than just the assault in Crown Heights, having at least three other robberies prodding him on towards a court date.
The Friday afternoon assault, which took place on May 6th,involved the perpetrator asking the victim "what are you looking at?" before punching him in the head and face. The attacker was also quoted as having said "the Nazis should have killed you Jews" before fleeing the scene.
The attack left the victim injured and sent him to the hospital with Hatzalah.
The news of the attack spread quickly, making headlines throughout the Jewish world and local New York City news. In total, $8,500 in reward money was offered to anyone who could provide information leading to the perpetrators arresst.