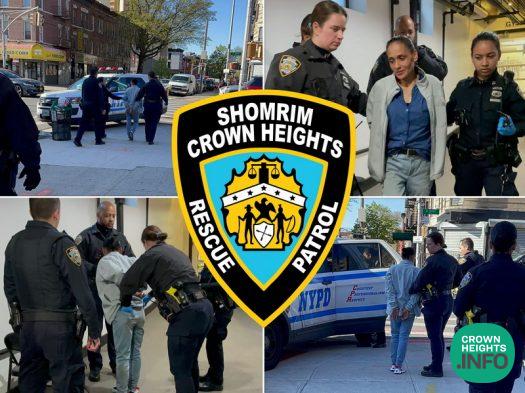 Package Thief Who Terrorized Crown Heights Building Caught and Arrested
by CrownHeights.info
A female package thief who had been terrorizing a Crown Heights building was caught and arrested Thursday thanks to a thorough super and angry residents.
The woman, who had previously lived in the building, had been squatting in one of the apartments of the building for some time, regularly stealing packages from the building's residents.
With the insistence of the building's super, every theft was reported to the Police, layering up a hefty stack of police reports against the woman.
So when the Super found her in the building yet again, he called Crown Heights Shomrim and the police.
When the police arrived, they found a mountain of evidence of her crimes and placed her in handcuffs.