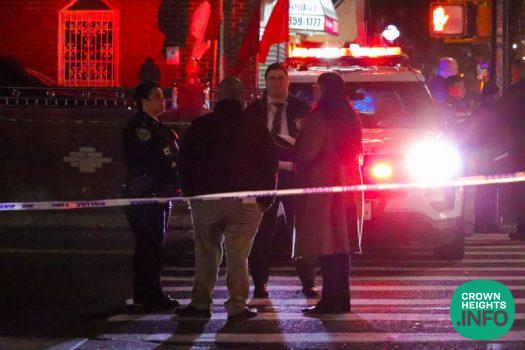 Shots Fired and Knifepoint Robbery In Crown Heights Prompt Road Shutdowns
by CrownHeights.info
Two incidents just blocks from each other in Crown Heights Thursday night, prompted road closures as police investigated.
The first incident appeared to have been a shooting that took place around 8:30pm on Nostrand Ave near Lefferts Ave. According to reports, officers received reports of two shots fired, and evidence of the shooting on scene. There were no reports of any injuries.
The second incident took place on Montgomery Street and New York Ave, just a half block from the 71st Police Precinct. According to reports, a knifepoint robbery took place, and police were able to apprehend the mugger.
Both locations were shut down to traffic for hours after the incidents as the police investigated.
photos by Lazer Esterzohn/CrownHeights.info