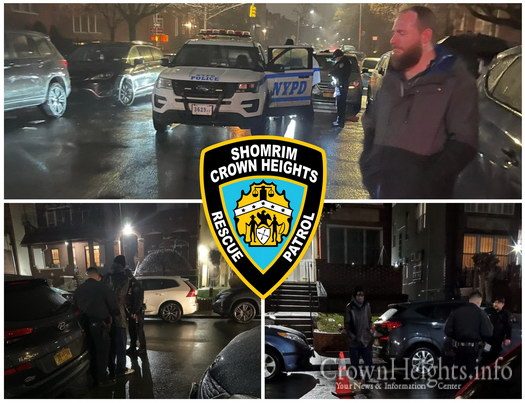 by CrownHeights.info
A recidivist package thief – caught multiple times in the past stealing packages in Crown Heights – was caught again Sunday night, thanks to a quick-thinking resident and Crown Heights Shomrim.
The thief had been lifting packages in the area of Montgomery Street and Brooklyn Ave at around 9:30pm Sunday evening when he was noticed by an alert resident.
Recognizing that the thief was attempting to steal packages, he engaged the man in conversation, stalling him while he notified another person to call Shomrim.
Crown Heights Shomrim responded quickly, securing the package and calling 911.
When the police arrived, they found both the thief and the stolen package still on the scene.
The thief, who was identified as someone who has been caught stealing packages in Crown Heights multiple times in the past, was placed under arrest and taken to the 71st Precinct.