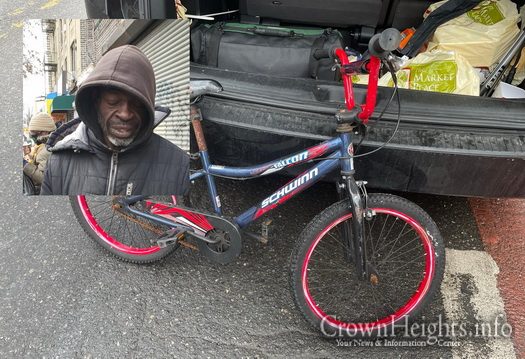 by CrownHeights.info
It's a story showing the impact a community organization like Shomrim can have.
Just minutes before 8:00am Sunday morning, a surprised Crown Heights resident witnessed a man stealing a bike from a Montgomery Street home.
If you see something, Say something, and this resident called Crown Heights Shomrim.
Even at the early hour in which many are still in pajamas, multiple volunteers – and this case their families – mobilized to find the thief.
It took just a few minutes before the children of a Shomrim volunteer noticed the man walking by their home only a few blocks away, still in possession of the stolen bike. The children ran to notify their father, who was able to identify the thief.
In a calm manner, the Shomrim volunteers approached the thief about the stolen bike, ending with a peaceful return of the bike.