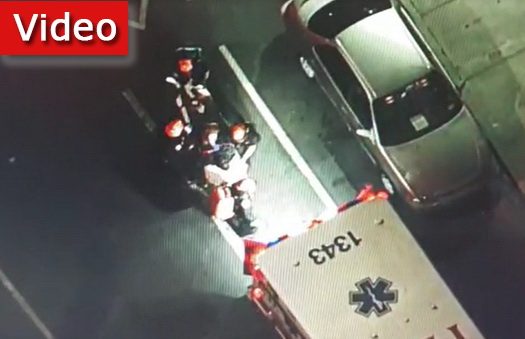 by CrownHeights.info
In an incident unrelated to the violent protests rocking New York City, an armed man was killed last night in Crown Heights during an altercation with police.
According to preliminary reports, the officers had responded to the area of Bergen Street and Rochester Ave around 9:26pm Tesday night for a Shot Spotter activation, where they found a victim who had been shot.
According to the NYPD's Chief of Department, witnesses informed the officers that the shooter was nearby on the block, where the officers located him hiding behind a tree.
"The male was armed with a gun, he had the gun in his hand" said Chief Terence Monohan to the press. "The officers gave orders for the male to drop the weapon for over a minute. That is on bodycam and on witnesses facebook accounts."
The man refused to comply, and the officers fatally shot the man.
Video of the scene showed EMS doing CPR on the man as he was taken to the ambulance. He was later pronounced dead in the hospital.
The first victim was also transported to the hospital, where he is reported to be in stable condition.
The shooters handgun was recovered at the scene.
Want to receive live updates and Breaking News for Crown Heights and the Chabad world directly to your Whatsapp? Sign up for CrownHeights.info's whatsapp updates.
Simply save the our number 718-285-8000 to your contacts and send us a message.