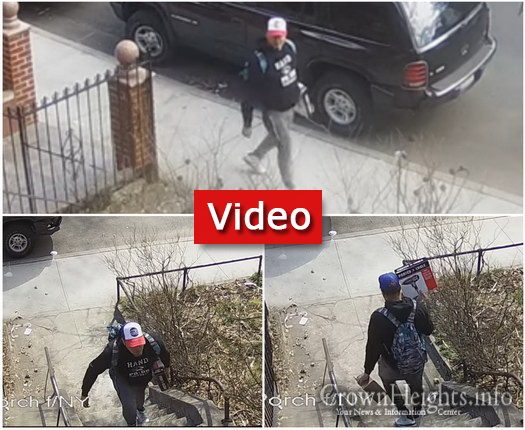 Caught On Camera: Porch Thief, At it Again
Another brazen Crown Heights porch thief was caught on camera stealing a package from a Crown Heights residence Tuesday afternoon. The thief was obviously undeterred despite pedestrians, street traffic, and obvious surveillance cameras.
by CrownHeights.info
In what has become a common occurrence in Crown Heights, a package was stolen from the porch of a Montgomery St home Tuesday afternoon.
The thief was caught on the homes crystal clear surveillance cameras at a quarter to three in the afternoon, as he scouts the house, and brazenly hops onto the porch.
Off camera, the man takes his time unboxing the package, and throws the shipping box with the home information away as he makes his off the porch and towards New York Ave.
Ironically, the package had been delivered not 45 minutes before by the USPS, and left in plain view from the street.
The victim of the theft has informed CrownHeights.info that a report will be filed with the NYPD.