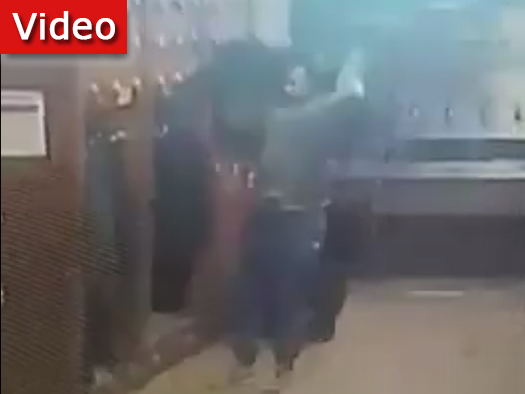 If you see something, Say something! It's not just a slogan, it's a direction. So when an obviously non-Jewish man is seen in 770 putting on a coat that's a few sizes too small for him, it should be a red flag.
Yet at 4:00am, a man entered 770 and can be seen on camera as he picked a coat off the rack and forced it on. The coat, belonging to a Yeshiva student, clearly did not fit. Despite the late hour, 770 was not empty, and the man waked by many boys as he made his way out.
Video surveillance cameras in 770 captured the entire theft as well as his exit.