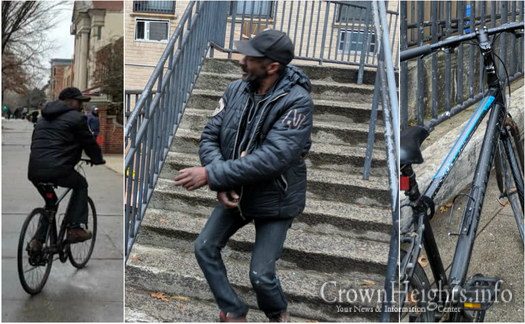 A thief attempting to steal packages from a building on Eastern Parkway was caught in the act, but got away minus the packages.
by crownheights.info
As the holiday season rolls through, package thieves, otherwise known as porch pirates, have become more active .
Following delivery trucks, or slipping into buildings, these criminals are looking for opportunity. Any packages left unattended on a porch or in a lobby, is theirs for the taking.
Thursday, a young woman living in a building on Eastern Parkway found out first hand how brazen these thieves can be. An older black man, who clearly did not belong in the building was walking out holding two packages.
Acting fast, she called for her brother to help, and they chased after the man, who after seeing he was spotted dropped both packages and fled on a bike.
Neither 911 nor Shomrim were called, and no police report filed.
In an effort to stop these porch pirates, the NYPD advises to immediately bring all packages inside, and do a favor for a neighbor by bringing their packages in as well.
Crown Heights residence are reminded that most package carriers are not required to get a signature, or even ring a doorbell when they deliver a package.