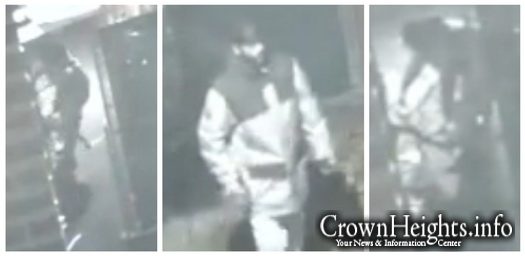 An aspiring thief found the perfect theft in an unattended bench sitting in a Crown Heights alleyway. Unfortunately for him, it had a bike tied to it, and it was all caught on camera.
by crownheights.info
A thief was caught on surveillance camera entering an alleyway of a Jewish home in Crown Heights early Tuesday morning. The incident, which occurred at 3:55am, is in part blood boiling, and comical.
The thiefs goal appeared to have been an unsecured bench that was sitting in the alleyway. He lifts the bench, and attempts to carry it away.
Unfortunately for him, the bench had a bike tied to it, making it very awkward to carry, and unmanageable to take with him.
After a few tries, he thinks better of the theft and leaves the premises.