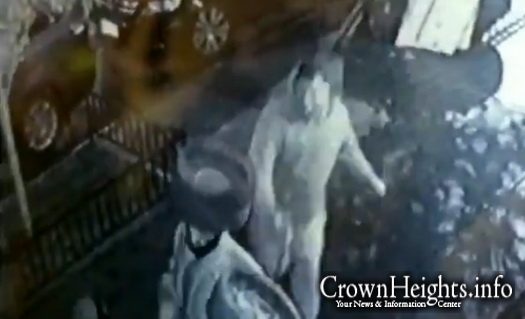 Friday Night Assault in Williamsburg
A father was punched in the head Friday night as he was heading home from Shul in Williamsburg. Willimsburg Shomrim has released a video of the incident, and has requested the public's help in identifying the assailant.
by crownheights.info
Around 6:30pm Friiday night at Throop Ave and Wallabout St, a father was on his way home from shul with his son when he was suddenly assaulted from behind.
The assailant can be seen nonchalantly approaching the man from behind, when he suddenly speeds up and punches the father in the head with a closed fist. The father is thrown to the floor from the blow, as the assailant begins running away.
Witnesses from the incident immediately gave chase, but lost him in the area of Broadway and Flushing Ave.
Williamsburg Shomrim has released a video of the incident, and asks the public to call 911 and Williamsburg Shomrim if they have any information.
NOTE: Although the tweet states the incident occurred on December 1st, it has been confirmed that the incident occurred on Friday night November 30th, around 6:30pm.
🚨Alert🚨Be on the the look out #bolo: The following perp is wanted by the #nypd @NYPD90Pct detective squad for assault that occurred on Wallabout St and Troop Ave on December 1, 2018, if seen call 911 and #Shomrim #caughtoncamera #Williamsburg #hatecrime pic.twitter.com/a4OEieJ9Hd

— Williamsburg Shomrim (@WspuShomrim) December 2, 2018