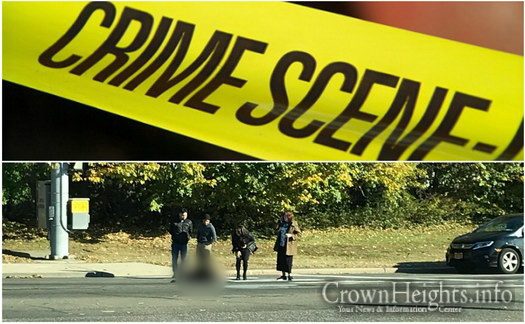 In a devastating incident Thursday afternoon, a young father of 2 was struck and killed by a vehicle on Central Ave in the Five Towns.
by crownheights.info
The incident occurred around 2:30pm on Thursday afternoon on Central Ave and the 878. The victim was struck by a moving vehicle, and was found by Hatzolah to be in traumatic arrest just a few minutes after. Sources say the driver of vehicle involved remained on scene.
Paramedics worked on him, and he was rushed to St John's Hospital for treatment, but although everything was done to save his life, he was pronounced dead just a few minutes later.
The victim has been identified as R' Naftali Rhodes Z"L, a resident of Far Rockaway, NY, and a father of 2 children. He is a son of Rav Dovid Rhodes, the Rosh Yeshiva of Torah Metzion in Great Neck, Long Island.
His funeral will be held tomorrow morning.
Boruch Dayan Haemes