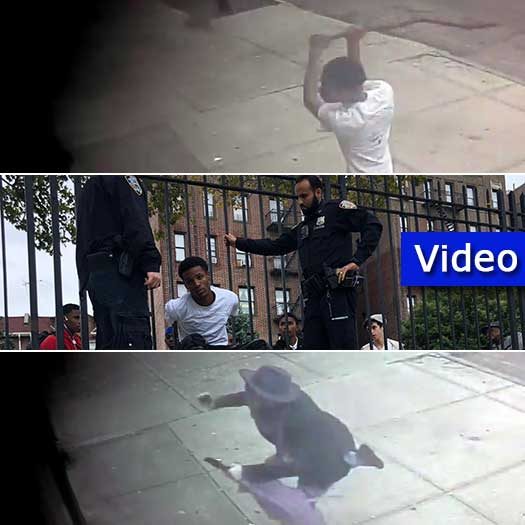 Crown Heights assailant who viciously attacked a man in Crown Heights, had his hate crime charges dropped by a grand Jury.
by crownheights.info
The Friday arraignment of the assailant who viciously attacked a man in Crown Heights, ended with the dropping of the hate crime charges in the attack on the community member.
As previously reported on crownheights.info, the incident occurred at around 3:50pm at the intersection of Empire Boulevard and Albany Avenue. The victim was accosted as he was crossing the street by a black teenager carrying a wooden stick. When the victim realized he was about to be assaulted he attempted to flee.
The victim ran into the cleaners owned by R' Shloime Junik, whose son tried opening the door to provide shelter to the victim, though not fast enough. The attacker managed to swing and strike the victim over his back and shoulder causing the stick to break in half. The perpetrator then threw the second piece into the store and striking both the victim and another bystander and causing further injuries.
Attempting the flee, the suspect ran down Albany Avenue into Lefferts park with multiple witnesses chasing after him. Both Shomrim and police were called and the suspect was apprehended, police arrived a short while later and arrested the suspect.
Much to the shock of the people observing the suspect being arrested, officers said that he had just been released less than 30 minutes earlier after he was caught shoplifting from a bodega on Rutland Road and Albany Avenue. He was released on a desk appearance ticket for that crime.
Although he will not be facing hate crimes charges, he is still charged with felony assault, menacing, harassment, criminal possession of a weapon.