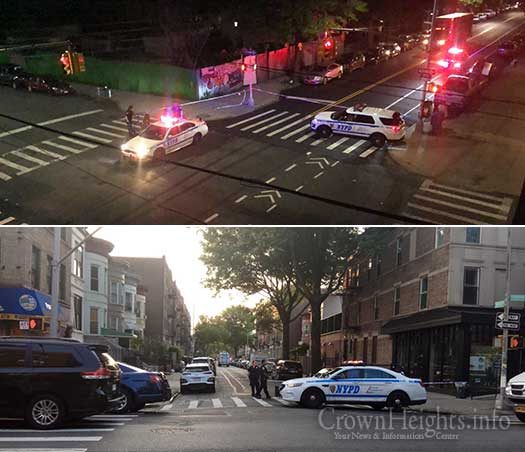 Above: The scene of the shooting on East New York Avenue. Below: The scene of the shooting on Union Street.
A 33-year-old man was shot dead on Union Street in Crown Heights early Tuesday morning, this was the second shooting of the night, the first of which occurred on Kingston Avenue.
by CrownHeights.info
Police officers responded to calls of shots fired on Union Street near Schenectady Avenue at around 3:00am, and when arriving on scene they discovered a male victim lying on the ground in front of 1655 Union Street with a bullet wound in his torso. He was unconscious and unresponsive.
EMS rushed the victim to Kings County Hospital where he was later pronounced dead.
The victim was identified as 33-year-old Argenis Cabrera, who lived next door to where the shooting occurred. His family has been notified and there have been no arrests. Police have opened an investigation and it remains ongoing.
Earlier in the night another shooting took place on Kingston Avenue, between East New York and Lefferts Avenues, at around 12:45am. Witnesses said they observed a man running away from the scene and injured, while a woman was hysterically crying into a phone calling for help.
A litter of bullet holes were later observed in a vehicle that was parked on the same street.
Police refused to provide additional information regarding this shooting.