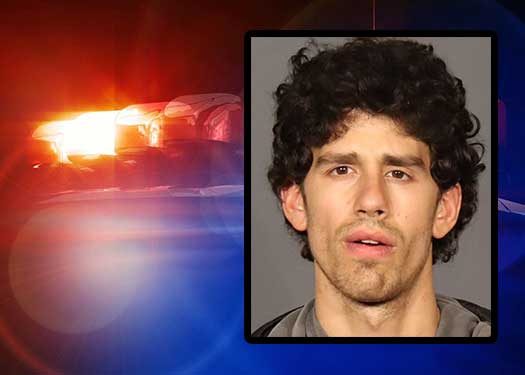 Police have arrested Abraham Samotin, a 26 year old Jewish man from Crown Heights, for luring and committing a heinous assault against a 5-year-old girl – the very same day he was released from jail after an arrest for felony burglary.
by CrownHeights.info
Abraham Samotin, a 26-year-old Jewish resident of Crown Heights, was arrested by police and charged with committing a sexual assault against a 5-year-old girl in a basement stairwell in the neighborhood. The degree of the charges reveals the assault to be exceptionally heinous.
The assault took place on Wednesday, May 16th and he was arrested the following day by police officers in the 77th precinct.
At his arraignment on Friday Judge Adam Perlmutter ordered he be held on $150,000 bail – which was not posted.
According to the complaint Samotin lured the girl from her home into an outdoor basement stairwell where he committed the assault. The two had never met before, and authorities suspect that there may additional victims.
Samotin has been in and out of jail, revolving door style, despite a number of the arrests being serious in nature.
One of those arrests was on a charge of burglary in the second degree, a class c felony which alone carries a maximum sentence of 15 years in prison and a minimum of three and a half years in prison, for which he was arrested last week, on May 14th.
Worse, Judge Joseph McCormack saw it fit to free Samotin without bail on May 16th despite the seriousness of the charges. That same day Samotin would go on to allegedly assault the 5-year-old girl.
Anyone with information about this incident or any incidents involving Samotin is asked to call the NYPD's 24 hour Rape Hotline at 1-212-267-7273. All calls are kept strictly confidential.