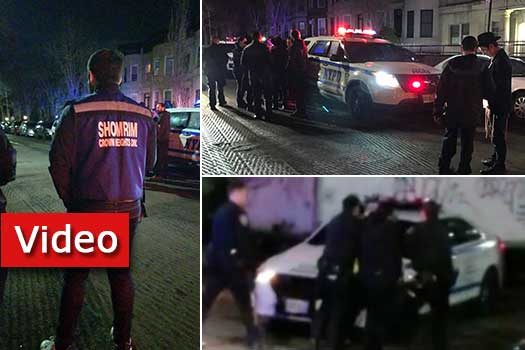 A Jewish man was violently assaulted and robbed by two black men as he walked on President Street in the heart of Crown Heights. Vigilant police officers together with Shomrim volunteers managed to apprehend both suspects.
by CrownHeights.info
A Jewish rabbinical student was brutally assaulted and robbed by two black men as he was walking on President Street near Albany Avenue on his way home at around midnight.
The victim, 22, was walking from 770 to his apartment when he felt like he was being followed and decided to try and cross the street. He then noticed that in addition to being followed, another person was coming towards him the opposite direction.
When he attempted to turn around he was grabbed and the two assailants together threw him up against a car and began pummeling him and punching him in his face and body. In his hands the victim had an empty charity box which was knocked from his hands and rolled under a car.
As the assault was going on the victim yelled for help, he yelled so loud in fact that the beating relented for a moment and he managed to break free and flee back towards Kingston Avenue.
The father of the victim told CrownHeights.info "they didn't demand anything from him, all they wanted was to hurt him, to take his life," and added "my son was lucky [that a police officer] who understood Hebrew just happened to be passing by that intersection and saw my son running for his life."
Seeing someone running as the victim did, the officer understood that something must be amiss and decided to confront one of the two black men that was nearby, who said that he was "just talking to a Jewish guy who tried to rob him," when a Jewish woman who heard the cries for help came out of her home and yelled to the officers "its him, he beat him up!"
The officers quickly took the suspect into custody while calling for other officers to pursue the second suspect, who was easily apprehended two blocks away at Schenectady Avenue. Police discovered that both suspects were in possession of knives, and one had a pipe wrench as well.
In the meantime, upon reaching the yeshiva dormitory at 1414 President Street, the victim called Crown Heights Shomrim and informed them that he was attacked. Other patrolling Shomrim volunteers noted the police activity and the apprehension of the two individuals and put the story together, reaching out to the police and helping to put them in touch with the victim and offer translation services until NYPD personnel became available.
The suspects, both Black, we identified as being 19 and 20 years of age. One had a single prior arrest and the other had multiple priors. They were both charged with assault and robbery.
The victim suffered bruising near his eye.
"The police did a phenomenal job, but Officer Wanunu and his partner Officer Fahad deserve an extra mention," said a coordinator of Shomrim, "they displayed great instincts and took the time to listen to people that came to them with information and acted on it quickly, leading to the best possible outcome in this very bad situation."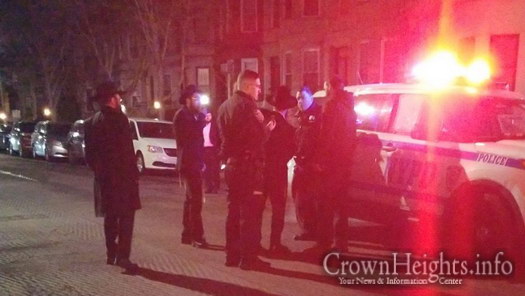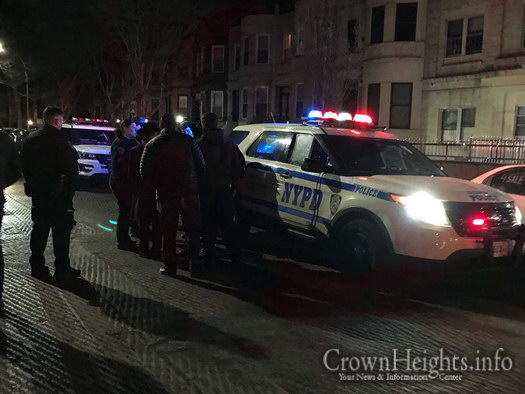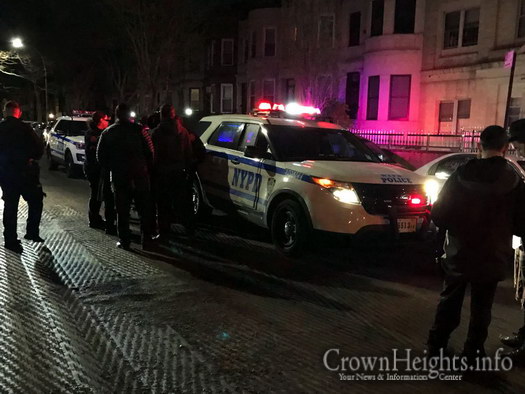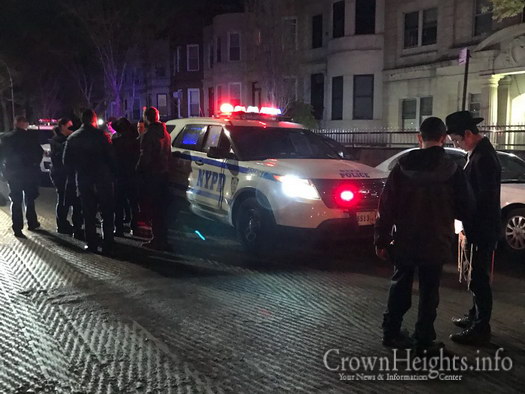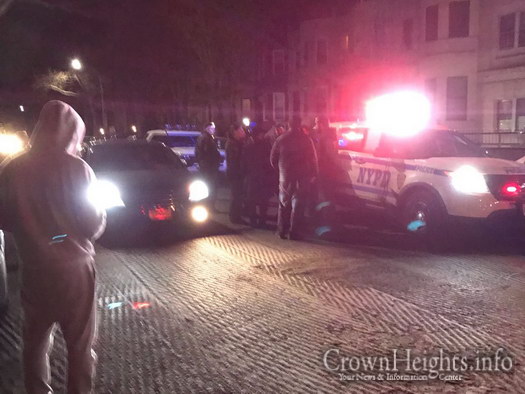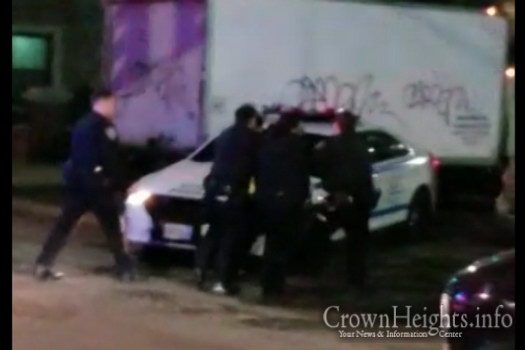 Tnx to a great response and #collaboration by @NYPD71Pct and our Vol two subjects were arrested for a visicious assault #TeamWork #ItsWhatWeDo pic.twitter.com/6KxakxZgZo

— CH Shomrim (@ShomrimCH) May 1, 2018