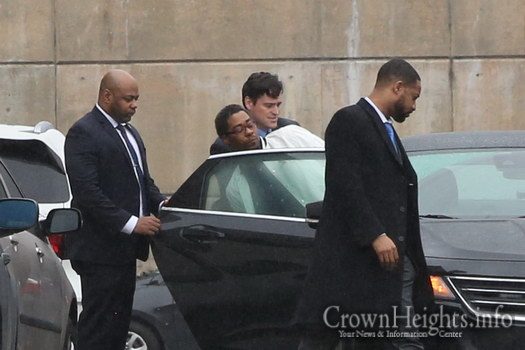 Police have identified 40-year-old James Vincent, who reportedly has over 40 prior arrests, as the suspect in the anti-Semitic attack on Rabbi Menachem Moskowitz, on Saturday afternoon. Vincent was charged Friday afternoon with a slew of hate crimes and drug possession.
by CrownHeights.info
James Vincent, 40, was charged with assault as a hate crime, strangulation as a hate crime and unlawful possession of marihuana. He has over 40 priors including illegal possession of a firearm, drug possession, turnstile jumping, and unlicensed operation of a vehicle.
According court records, at the time of his arrest he had seven separate and ongoing criminal cases stemming from prior arrests.
Sources told CrownHeights.info that Vincent's address is listed in the Bronx, but his last arrest came when he was driving a vehicle without a license or registration in East New York.
Though he was identified earlier this week detectives waited for him at Brooklyn Criminal Court on Schermerhorn Street, where he was due to make an appearance on four of his cases. He was taken into custody and brought to the 71st Precinct where he was interrogated.
Sources said that Vincent confessed to the beating.