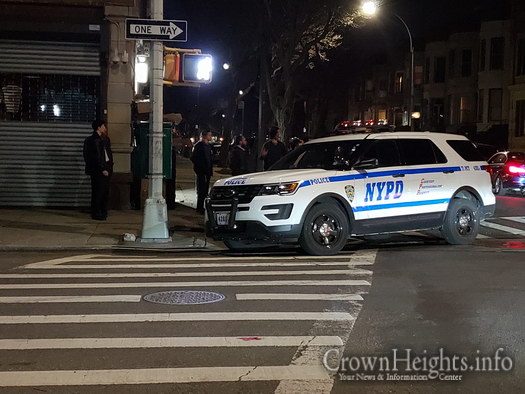 A Lubavitcher Bochur and his mother foiled an alleged robbery and helped recover $3,000 in cash.
by CrownHeights.info
A 22-year-old man is under arrest after a Lubavitcher Bochur and his mother helped apprehend the suspect with the victim chasing the suspect and shouting for help.
The incident occurred on Sunday evening at around 10:00pm inside 1557 Union Street, just off Albany Avenue. According to the victim, the suspect came into his apartment and removed $3,000 in cash and fled.
The victim ran after the suspect and was shouting for help. Just then, a Bochur walking with his mother heard the calls for help and sprang into action. "My son chased after [the suspect] and I saw a police car and quickly knocked on their window and told them what happened," said the woman.
Police officers were quick to give chase, and with the help of the Bochur managed to apprehend the suspect, who was placed under arrest.
Police sources said that the suspect has three prior arrests, all drugs related.
The cash was recovered at the scene.
Witnesses to the incident told CrownHeights.info that initially the victim refused to speak to police, saying that they 'kill people' and 'shouldn't be armed.' When police officers asked if he was refusing to cooperate and informed him that the suspect would be released he quickly reversed course and apologized, saying that his 'emotions were running high.'