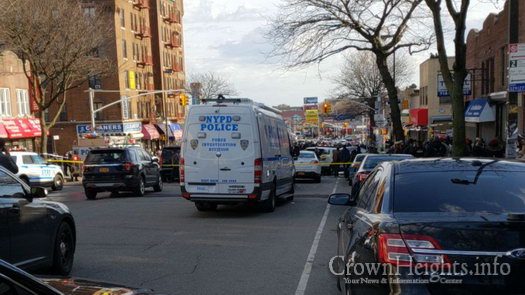 A man was shot dead by police officers who were responding to a call of a person aiming a "silver handgun at people" on Utica Avenue.
by CrownHeights.info
Police received multiple 911 calls of a "man aiming a silver handgun at people," all along Utica Avenue in Crown Heights. Officers caught up with a man matching the description near Montgomery Street and opened fire after "he took a shooters stance" at officers.
According to Terence Monahan, the NYPD's Chief of Patrol, The incident occurred at 4:40pm, when the NYPD receive "several 911 calls reporting a man pointing a silver firearm at people on the street."
"There is video from commercial establishments along Utica Avenue that shows a man brandishing what appears to be a firearm, pointing it a people."
Chief Monahan then showed a video screen grab [see below] of the suspect menacing random people on the street.
"Officers responded to the corner of Utica and Montgomery where they encountered the suspect matching the description provided by the 911 callers. The suspect then took a two-handed shooting stance and pointed an object at the officers – two of whom were in uniform."
"This is all corroborated by the videos that we have reviewed on the scene.
"Four officers discharged weapons striking the suspect. Officers immediately rendered aid to the suspect and requested an ambulance, the suspect was transported to Kings County Hospital when he was deceased."
Chief Monahan then showed a photo of the object, and described it as a "a pipe with some sort of knob on the end of it."
Hundreds of police officers flooded the area, under a response protocol called a "lever three mobilization" which calls officers from all five boroughs to respond, presumably in an effort to quell any unrest.
False reports of rioting circulated on social media, but a Crown Heights Shomrim coordinator reported that "we were on scene shortly after the incident and observed police shutting down the area and investigating the incident. There was no unrest that we observed outside of a gathered crowd of onlookers."
According to witnesses the man was known on the avenue as emotionally disturbed, but has never harmed anyone.
The area remains shutdown as police officer process the scene of the incident.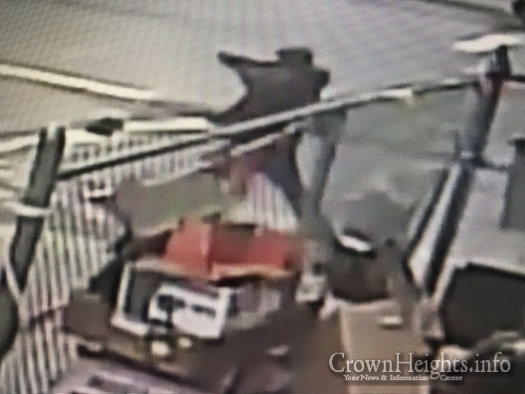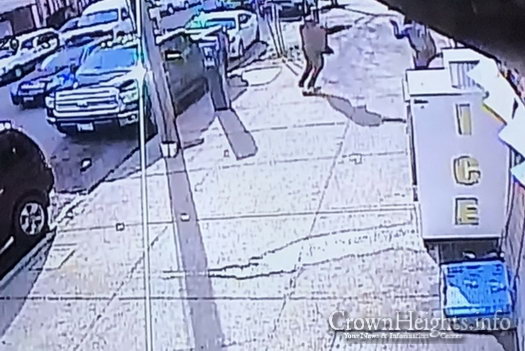 There has been a police involved shooting in the area of Montgomery St & Utica Ave #Brooklyn in the confines of the @NYPD71Pct. Expect a police presence in the area. More information to follow when available. pic.twitter.com/uSjmYqwWpf

— NYPD NEWS (@NYPDnews) April 4, 2018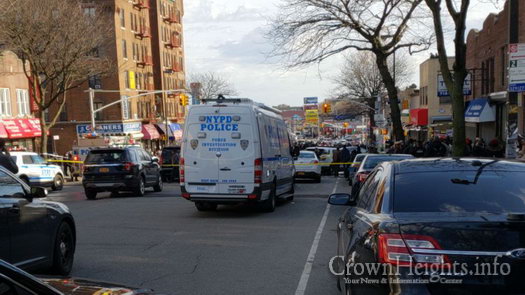 https://www.pscp.tv/NYPDBklynNorth/1ypKdmXZYyjGW?t=9s