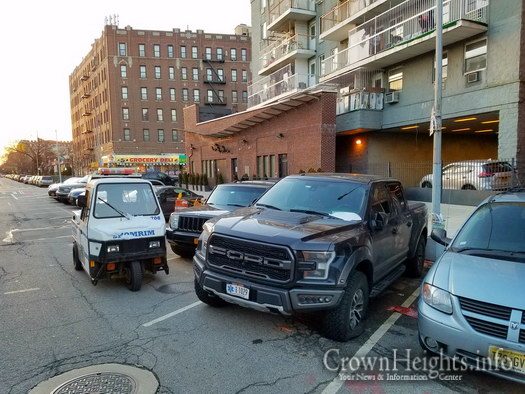 Police are investigating a series of tire slashing's in Crown Heights, all of which have a troubling common trait – all the vehicles had license plates indicating that were vehicles who belonged to emergency medical technicians and paramedics.
by CrownHeights.info
A number of vehicle's, all bearing license plates that indicate they belong to emergency medical personal, were targeted in a series of tire slashing's over the span of a few weeks.
Three weeks ago two vehicles belonging to Hatzalah volunteers were targeted, both had their tires stabbed multiple times sometime between Shabbos and Sunday. The following week another vehicle with EMT plates had two of its tires stabbed and flattened over Shabbos as well.
All the slashing's occurred on Lefferts Avenue near Troy Avenue.
One of the three incidents was reported to police and they are looking into it and attempting to obtain nearby surveillance video in hopes of apprehending the perpetrator.