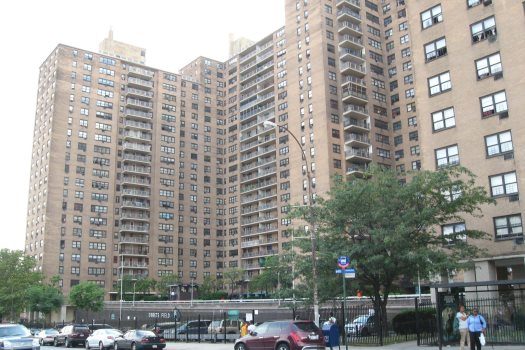 Police are investigating the shooting death of a 26-year-old man on Montgomery Street early Friday morning in Crown Heights.
by CrownHeights.info
A 26-year-old man was shot dead early Friday morning outside the Ebbets Field houses on Montgomery Street and Bedford Avenues in Crown Heights.
The victim was identified by police as Thierno Barry, a 26-year-old man who lived in the housing project.
The incident occurred at around 3:12am outside 220 Montgomery Street. Police responded to a call of a man shot in front of the location, additionally the NYPD's gunshot detection system identified three shots being fired in the vicinity.
When police arrived at the scene they discovered the victim lying on the ground with gunshot wounds to his face and torso. Emergency medical services responded to the location and transported the victim to Kings County Hospital, where he was pronounced dead.
Police were searching for a gray Chrysler vehicle that reportedly fled the location.
There have been no arrests and an investigation remains ongoing.