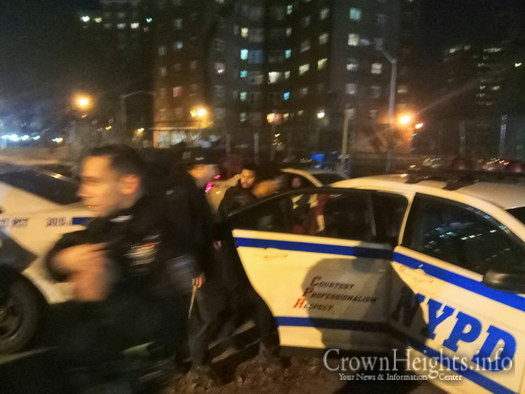 A Jewish man was violently mugged Thursday evening and his cellphone was taken by two teens. Unrelenting, the victim chased one assailant and managed to recover his phone. Collaboration between Shomrim and Police led to the perpetrator's arrest.
by CrownHeights.info
A Jewish man was brutally beaten and robbed of his cellphone on Thursday evening while walking near the corner of Troy Avenue and Union Street. The incident occurred at around 6:30pm when the victim was accosted by two black teenagers who without warning was suddenly punched in the face and his phone snatched from his hands.
"I felt a pain on my face and suddenly found myself standing on the street and facing the opposite direction,' the victim told CrownHeights.info. "It took me a few seconds to realize that I was assaulted and see the two [assailants] running away in opposite dictions on Troy."
"I started chasing the one that ran towards Eastern Parkway and easily caught up with him and he turned around and without a word handed me back my phone. I continued following him while calling 911 and Shormim."
Shomrim volunteers rushed to the scene and spotted an anti-crime police unit and together they made their way up Troy until eventually reaching the massive Albany Houses project where they were flagged down and informed that the victim followed the perpetrator into the buildings.
Together they were able to apprehend the suspect and place him under arrest.
Needing medical attention, Shomrim called Hatzalah for the victim who was treated for lacerations to his face and significant swelling around his eyes. The victim is still unsure if he was hit with a hard object or just a fist.
The assailant was arrested and charged with assault and robbery.