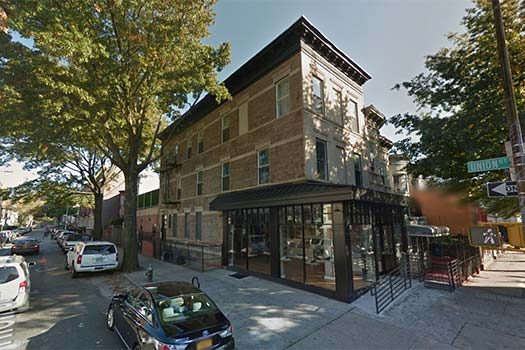 by CrownHeights.info
Reports of gunshots inside a Crown Heights building prompted police to raid the basement unit of the Union Street building and discover a suspected illegal gambling den.
The incident occurred on Shabbos [Saturday] morning, at around 10:00am when police received a call of gunshots being fired inside 307 Troy Avenue on the corner of Union Street. Responding officers knocked on the door and were refused entry into the building.
Officers called for assistance from the Emergency Services Unit and after nearly an hour long standoff, and with officers threatening to break down the door, they were finally allowed in where they discovered some 20 men around tables with lots of gambling paraphernalia, leading police to believe that an illegal gambling den was being operated there.
All the men were detained at the time, yet no arrests have been made yet while police are still investigating and no firearms were recovered at the scene.
Police sources said that building manager or representative of the owner was on scene at the time and claimed to know nothing of the suspected gambling den.
Speaking to CrownHeights.info, one neighbor complained that the corner is a "hotspot of gang activity" and that the area never feels safe.
Sources close to the building management indicated that the tenants lease is up in a month and that they already have plans to move out.