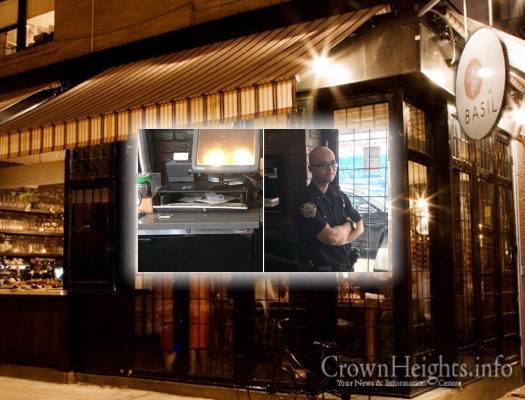 Last night, Basil, an upscale dairy restaurant in Crown Heights, was broken into and ransacked by thieves, who made off with the cash register and safe.
Sources told CrownHeights.info that on that particular day the safe held an unusually large amount of cash – nearly $30,000 – but that thankfully the manager emptied it before closing up that day, pointing to the possibility that this robbery was an inside job by someone who was aware of the contents of the safe.
Other than the empty safe, the thieves made off with the eatery's cash register and iPads.
The robbery was committed by at least two perpetrators with masks over their faces, one of whom stood outside as a lookout.
Officers from the NYPD's 77th Precinct have inspected the crime scene and are investigating.