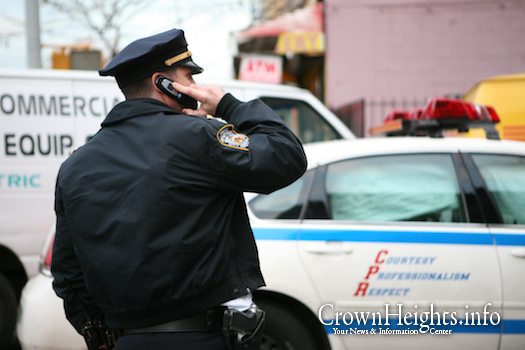 In a kind gesture, a Crown Heights Jewish man offered a cigarette to a stranger who approached him and asked for one. Instead of a thank you, he was beaten and robbed.
The incident occurred on Thursday at around 12:00am. The victim was standing in the alleyway behind his house on Crown Street near Troy Avenue and smoking a cigarette, when the perpetrator – identified as Derrick Evans, 40 – approached him and asked for one. He obliged, but then the perpetrator asked him for money; when he refused, the perpetrator punched him in the face.
The victim attempted to flee back into his home, but Evans chased and followed him into his home. Only when the victim got to his phone and dialed 911 did he flee.
Officers arrived and immediately began searching for the suspect, locating him some 30 minutes later. The victim was brought by and made a positive identification.
Evans was placed under arrest and charged with multiple counts of burglary, robbery, assault, menacing and trespassing. He is being held on $50,000 bail, which he did not post.
Law enforcement sources told CrownHeights.info that Evans has over 50 prior arrests related to possession of drugs, stolen property, burglary and assault.
Two weeks earlier, another Jewish man was assaulted and had $80 taken from him in the same alleyway. Police are looking into the possibility that the crime was committed by the same suspect.