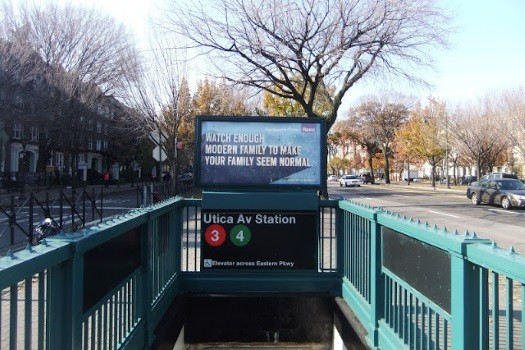 A group of teenage boys shoved a teenage girl onto the subway tracks before assaulting and robbing her, police said. The incident took place at around 8:00pm last night, Sunday, at the Utica Avenue subway station in Crown Heights.
Police say the victim was waiting on the platform when at least 10 other teens approached her and threw her onto the tracks. She hurt her head when she landed.
While she was on the tracks, two of the perpetrators jumped down after her, assaulted her, and stole her hat, jacket, ID and $20.
Police say the victim may have known her attackers. She was taken to the hospital and is expected to make a complete recovery.
The suspects are still at large.