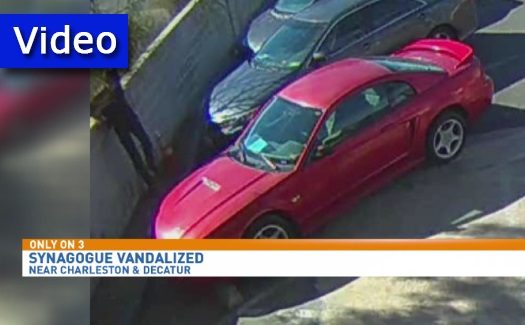 A brazen act of vandalism occurred on Shabbos at a Las Vegas Chabad synagogue, when a suspect carved a swastika into a marble pillar while the afternoon services were taking place inside. The incident was captured on surveillance video.
from KSNV News:
Surveillance cameras capture the vandalism in progress. The suspect jumps over the wall about 1:30 p.m., picks up a rock and walks over to a front pillar, where he carves a swastika into the marble.
"It's shocking it's done anywhere – but certainly to us, what we represent and what we stand for," said Rabbi Shea Harlig, who said this is the first time in 26 years the synagogue has been targeted with a swastika.
Click here to continue reading and view the video at KSNV News.