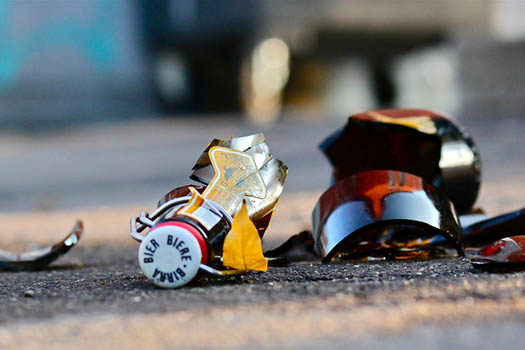 Man Stabbed in the Neck with Broken Beer Bottle
The NYPD is searching for the man who allegedly used two broken beer bottles to slash another man in the neck Saturday night in Crown Heights. The attack took place in front of a deli at the corner of Schenectady Avenue and Sterling Place at roughly 11 p.m.
According to the police, the two men had been caught up in a verbal dispute before the attacker lashed out with the glass bottles. A police source told CBS that the two men hadn't previously known each other.
The victim, a 40-year-old man, was taken to Kings County Hospital where he received 20 stitches. His assailant is described as a 5'9″ 160 lb Hispanic man, 20 to 25 years old, wearing a black jacket, black sweater, and light-colored pants.